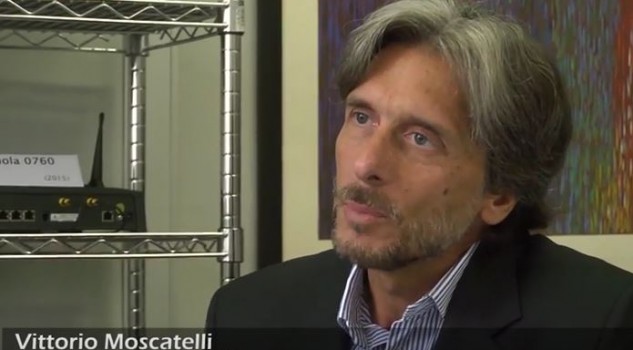 Vittorio Moscatelli, Commercial Director of Tiesse, tells how combining design and product has become a competitive advantage both in Italy and abroad.
Tiesse is a small jewel of Italian industry in Ivrea, in the heart of the Olivetti culture and at the foot of the Alpes, that designs and produces routers that provide connectivity to major Italian brands that distribute goods and services.
With their functional features and high performance, Tiesse products are particularly suitable for business and mission critical applications and corporate networking.
Key4Biz: "Who are Tiesse's customers? We talk to Vittorio Moscatelli, Commercial Director of the company."
Moscatelli: "Our main customers are companies, the corporate market therefore. We currently have an installed base of around 400,000 units in the main Italian corporate networks and the sectors in which we operate include retail, industry, services, public utilities and public administration.
So I would say that we can definitely include ourselves among the leading suppliers of connectivity to companies engaged in the distribution of goods and services. When I speak of goods and services I speak in general terms, essentially large retailers in the food sector, in the field of large-scale distribution of energy, fuel, as well as that extremely large network of companies operating under concessions from state monopolies. According to the latest Confindustria data, there are around 120,000 outlets operated by companies such as Lottomatica, SNAI or Sisal, with whom we, I think, have nearly 50% market share."
Key4Biz: "When these products are offered to customers, does the fact that they are Italian become an advantage, a competitive factor or create a certain amount of consternation due to the commercial insolence of wanting to oust the American or Chinese networking giants?"
Moscatelli: "Let's say that there probably was this attitude until some time ago. Effectively, until a few years ago, our highly competitive and aggressive approach created some embarrassment for the big brands and big names who occupied certain positions on the market. Gradually, this phenomenon decreased and I would say that now, precisely due to the characteristics that you mentioned, i.e. having a completely Italian design and product, has definitely made us appreciated as a company that is able to combine design, and therefore the ability to be flexible and close to the needs of the customer from the point of view of both customer project and innovation, with the possibility of having the quality and solidity of production processes that derive from the fact of completely controlling product manufacturing in house. And so this ability of ours that we have achieved in combining design and product has effectively resulted in a competitive advantage that the market increasingly recognises."
Key4Biz: "I would like to repeat the same question but addressed to foreign markets. When we offer Italian technology, what can happen or concretely what happens to Tiesse?"
Moscatelli: "Probably from this point of view there is still much to be done, in the sense that we appreciate very much the efforts that the country's economic system and its representatives are making to promote the Made in Italy image and brand, the results are there for all to see, probably in recent times Italy has actually started to regain ground and I think that with it also everything that is Italian.
As regards the technology aspect, we are trying to leverage the presence of our customers who are establishing themselves abroad. One of our major customers, as you know, is Enel and Enel is a company that has effectively been "shopping" abroad, especially in Spain and in Latin America, and so we are also trying to leverage our significant presence at this customer in order to reach foreign markets, and I would say that this is one of the main objectives we want to pursue in the coming years."
Key4Biz: "Thank you Vittorio Moscatelli, Commercial Director of Tiesse, Ivrea"
Moscatelli: "My pleasure."